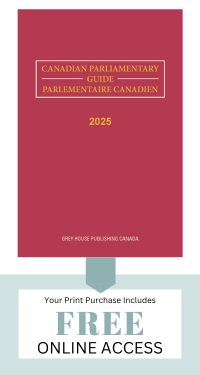 Canadian Parliamentary Guide 2023
Grey House Publishing Canada
© April 2023
Hardcover
ISBN: 978-1-63700-682-5
Ebook ISBN: 978-1-63700-683-2
1,600 pages
Price: $344.00
Free Access to Online Database with Print Purchase
Published annually since before Confederation, the Canadian Parliamentary Guide is a valuable guide, which provides information on elected and appointed members in our federal and provincial governments. Whether you are a journalist, law student, archivist or simply an individual with an interest in Canadian politics, you'll save time and find the essential information you need with this concise, yet complete research tool.
Detailed biographical sketches of members of the Governor General's household, the privy council, members of the Canadian legislatures (federal, including both the House of Commons and the Senate, provincial and territorial), members of the federal superior courts (supreme, federal, federal appeal, court martial appeal and tax courts) and their senior staff for these institutions.
Biographies cover personal data, political career, private career and contact information.
Descriptions of each of the institutions, such as brief historical information in text and chart format and significant facts, including the number of members and their salaries.
Covers the results of all federal general elections and by-elections from confederation to the present and the results of the most recent provincial elections.
Complete name index rounds out the text, making information easy to find.
Four-colour section with maps, flags, and coasts of arms.
Available in hardcover print and electronically via the web, the Canadian Parliamentary Guide provides instant access to the government officials you need and the facts you want. Ongoing changes are added to the web version on a regular basis. Use the online database to narrow your search by using special index fields such as institution, province and name.
338
Members of the House of Commons
372
Members of the Queen's Privy Council
746
Members of the Provincial Legislatures


How Elections Work in Canada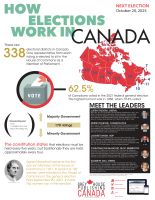 Les Elections au Canada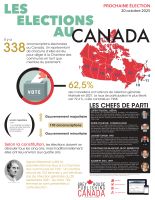 Canadian Parliamentary Guide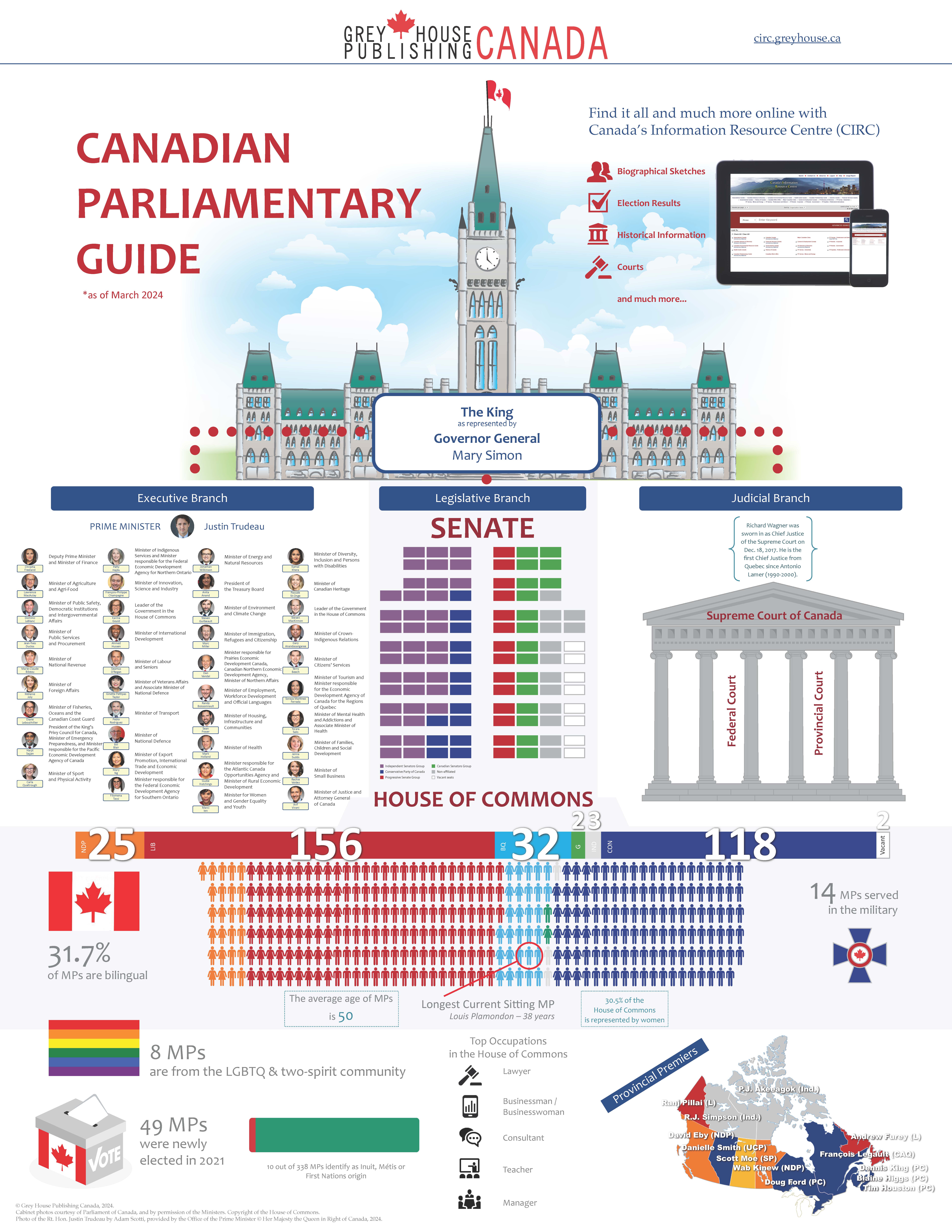 Download the 2023 Canadian Parliamentary Guide Infographic Posters.

Printed copies of the english versions are available. Email info@greyhouse.ca to request a free copy!