Current Promotional Offers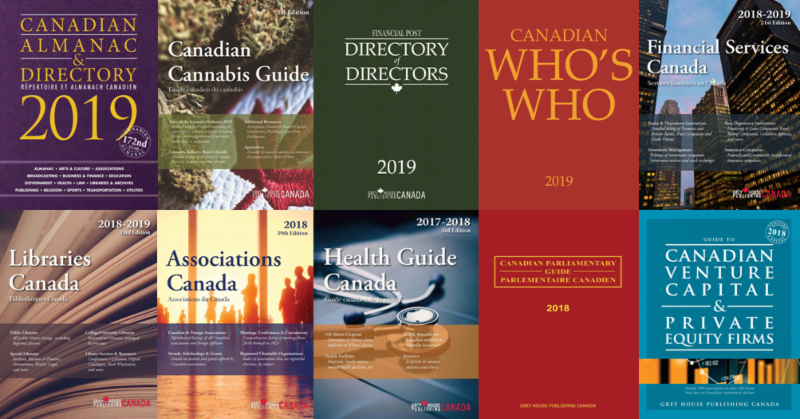 Ideal for schools and libraries, Grey House offers a special Suite Deal with savings of over $1,000.

The Suite Deal Complete allows you to purchase the entire set of 12 great reference titles or complete your existing set at 40% off the list price.

And with the Suite Deal Select, you can select any five of these 12 key titles for $999.

Click here to find out more.

Purchase the Suite Deal by calling (866) 433-4739.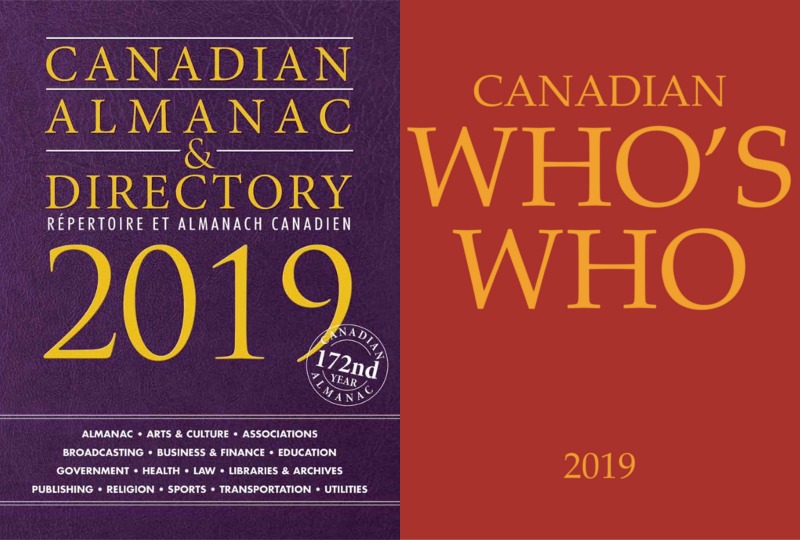 With the release of the NEW 2019 editions of the Canadian Almanac & Directory and the Canadian Who's Who, we are offering a special package deal combining both books for a limited-time price of $599.

These two reference titles provide resources for a complete picture of the lives and achievements of thousands of Canadians and a detailed directory of Canadian life.



or contact one of our Sales Representatives.